8 Wastes
COURSE AT A GLANCE

Duration (to read the materials): 120 mins
Total Duration (to complete the course): 2-5 hours
Language: UK English
Voiceover: UK English
Format: Animation, interactivity, exercises

COURSE OVERVIEW
The 8 Wastes is one of the cornerstones of Lean thinking due to its unambiguous focus on wasteful practices. Waste is costly for businesses, both in terms of time and resources, so the identification and removal of waste can have a hugely beneficial impact on profitability. During this training course you will learn how we define waste, how to identify it in your place of work, and then how to remove it so that it doesn't return. Traditionally there are 7 Wastes, as part of a Lean approach, but this has recently been increased to 8 Wastes to include employee talent.
LEARNING OBJECTIVES
The concept of Lean and how the 7 Wastes are associated with it.
The 7 or 8 Wastes of Lean ? known by the acronym DOWNTIME or TIMWOOD.
How to energise staff to understand the benefits of removal of the 7 Wastes.
How to identify and eliminate waste. What a waste walk is, and how to do one.
The benefits of removing waste and the potential savings.
How to identify the 7 or 8 Wastes in your own business.
WHO SHOULD TAKE THIS COURSE?
Anyone with an interest in Lean or improving processes or projects.
REVIEWS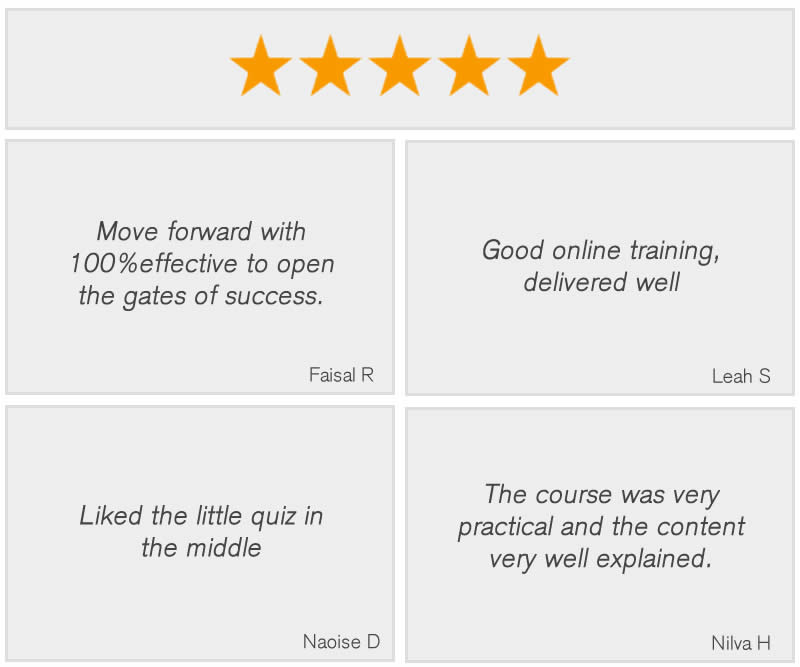 Enter full description of the course.
Reviews
5 stars

1

4 stars

1

3 stars

0

2 stars

0

1 stars

0