Body Language - Reading Body Language as a Sales Tool
Body Language – Reading Body Language as a Sales Tool
COURSE AT A GLANCE

Duration (to read the materials): 60 mins
Total Duration (to complete the course): 1-2 hours
Language: UK English
Voiceover: UK English
Format: Animation, interactivity, exercises

COURSE OVERVIEW
Body language can make or break our efforts to establish long, trusting relationships. Our body language can help to reinforce and add credibility to what we say, or it can contradict our words. Understanding what signals you are sending, as well as being able to read the signals that your customers send, is an essential skill in sales.
LEARNING OBJECTIVES
Apply your knowledge of body language to improve communication.
Understand the impact of space in a conversation.
Use mirroring and matching techniques to build rapport
WHO SHOULD TAKE THIS COURSE?
Anyone with an interest in improving their sales skills.
REVIEWS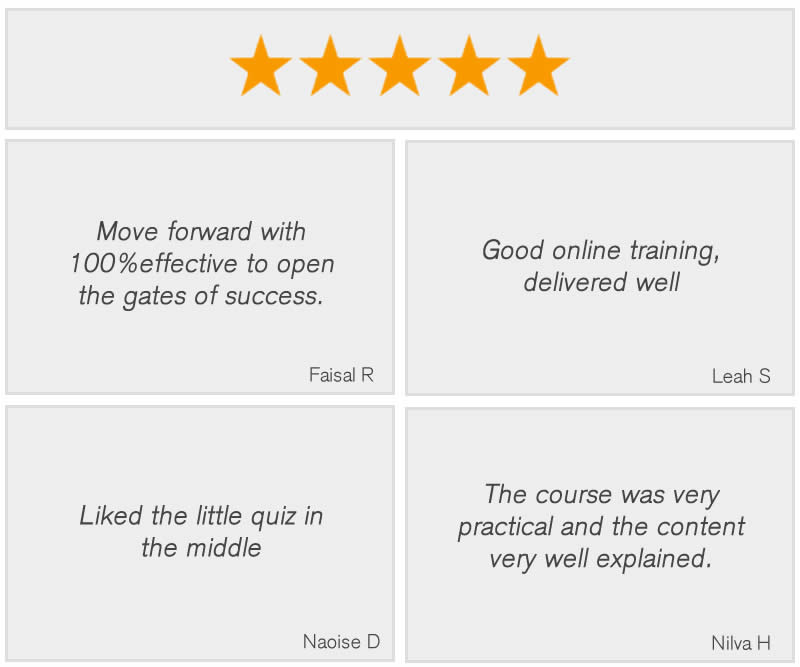 Reviews
5 stars

0

4 stars

0

3 stars

0

2 stars

0

1 stars

0
No Reviews found for this course.